In August 2009, ECPAT International and The Body Shop launched a three-year campaign to strengthen protection of children from sex trafficking.
The objectives of this campaign were to raise awareness of the extent of this phenomenon and to raise funds in order to develop some prevention projects and to assist victims of trafficking.
It was also an opportunity to encourage lawmakers to act for a better protection of children against trafficking. At the launch of the campaign, ECPAT International and The Body Shop has published the report "Their Protection is in Our Hands"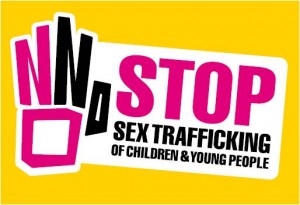 The campaign was conducted in the shops of the brand in more than 60 countries. In Belgium, the launch took place in the presence of the two Vice Prime Ministers Joëlle Milquet and Laurette Onkelinx.
ECPAT Belgium drafted a report "Belgium Progess Card 2010″ to present the key measures implemented by government to address the problem, following by relevant recommandations to improve national actions.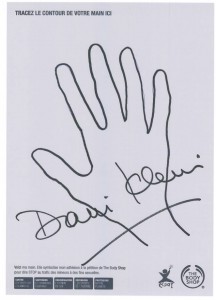 The singer Dani Klein has joined in as sponsor of the Campaign and signed one of the first petitions in Belgium calling for:
the creation of 

Police units specializing on identification of unaccompanied minors and child trafficking
the etablishment of more residential options and shelters to provide assistance to child trafficking victims especially in smaller cities, as they are currently insufficient.
the review of the conditions to obtain 'trafficking victim' status as well as residential status for children victims of trafficking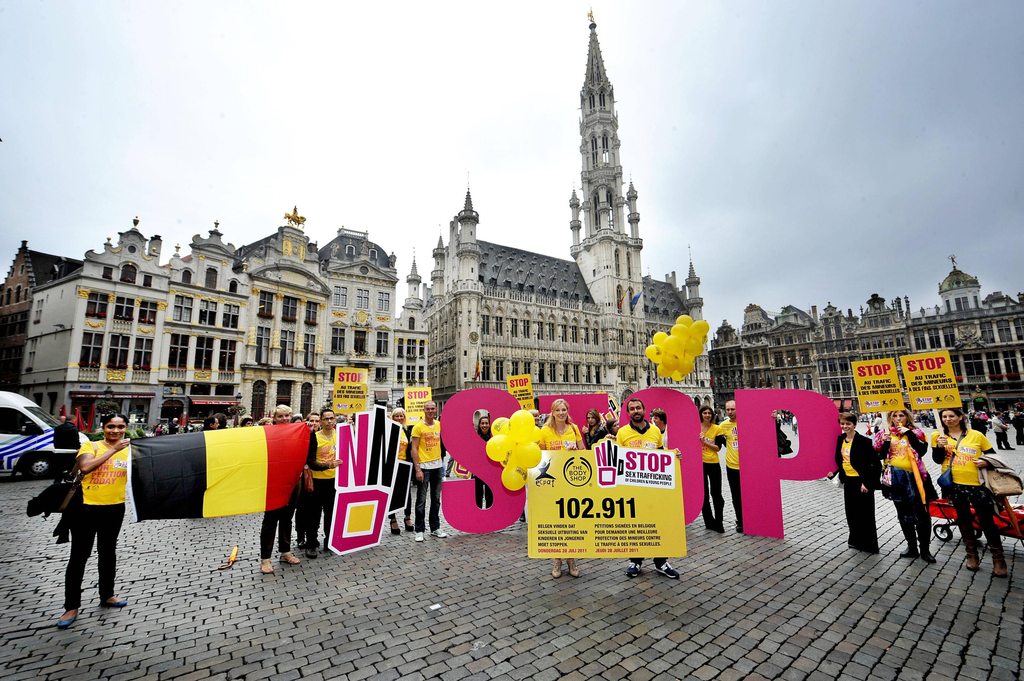 102,911 Belgians signed the petition
On 28 July 2011 Joelle Milquet, the Belgian Minister of Equality of Chances received with great interest the 102,911 petitions collected in Belgium by the delegation of ECPAT Belgium, The Body Shop and other supporters. In December 2011, shortly after the formation of the new government, ECPAT Belgium was contacted by the cabinet of Joëlle Milquet, the new Minister of Interior and Equality of Chances, in order to implement the measures listed in the petition.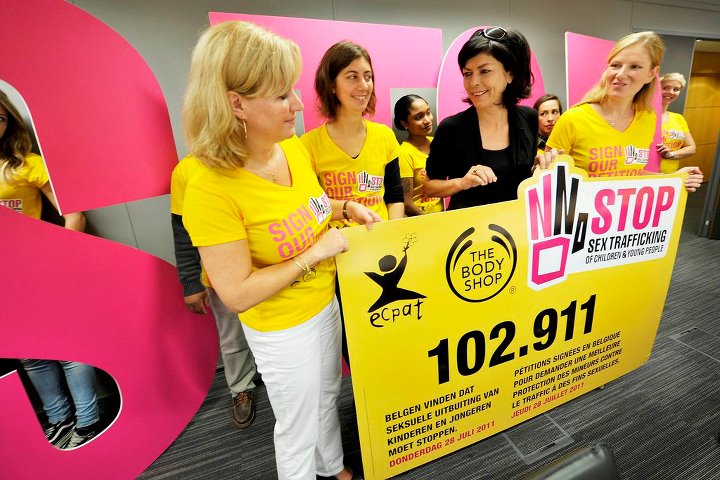 In 2012, ECPAT Belgium published an analysis "La traite des enfants en Belgique: quelle protection ?" to assess the changes in the three-year campaign.
More than 2 million European citizens signed the petition
On the 28th June 2011, more than 2 million petitions were submitted to the European Commissioner Cecilia Malmström in the presence of the Executive Director of ECPAT International and of the Head of International Campaigns at The Body Shop. For further information
7 million people from all over the world signed the petition
In September 2011, 7 million signatures worldwide were presented to thePresident of the United Nations Human Rights Council and the Chair of the Committee on the Rights of the Child. The campaign "Stop trafficking of minors for sexual purposes" is the largest petition ever delivered to the United Nations!
At the end of the campaign , the report "Creating Change through Partnership" was published by ECPAT International.