July 30 as the First World Day Against Trafficking in Persons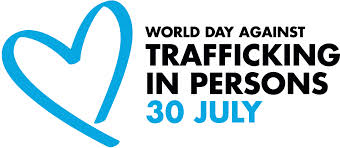 The UN General Assembly officially designated July 30 as the first ever World Day against Trafficking in Persons. This day is meant to raise awareness, improve coordination, and promote the rights of victims of human trafficking. Trafficking in persons is defined as the act of recruiting, transporting, transferring, or harbouring a person through the use of force, fraud, or coercion, with the intent to exploit. Individuals may be trafficked for purposes such as forced labour or commercial sex. The UN also urges countries to ratify and implement the United Nations Convention against Transnational Organized Crime and its Protocol on Trafficking in Persons.
ECPAT Belgium supports the World Day Against Trafficking in Persons and advocates for the millions of individuals who are affected. This form of modern day slavery is an extreme violation of human rights. ECPAT Belgium specifically works to support the rights of the child and those affected by child prostitution, child sex tourism, child pornography, and child trafficking. It is important to recognize that children are particularly vulnerable to exploitation, especially those that are homeless or come from abusive backgrounds. UNICEF estimates that approximately 2 million children worldwide are exploited through commercial sex. The consequences of this crime are extremely severe and devastating. By taking measures to increase public awareness, collaborate with authorities, and strengthen legislation to promote the rights of the child, commercial sexual exploitation against children can end.
Copyright ECPAT Belgique « Stop à l'exploitation sexuelle commerciale des enfants »
https://ecpat.be/wp-content/uploads/2014/08/imgres.jpg
148
340
Aurélien Coussement
http://ecpat.be/wp-content/uploads/2017/09/ecpat-logo.png
Aurélien Coussement
2014-07-30 12:27:37
2017-12-20 16:59:56
July 30 as the First World Day Against Trafficking in Persons