Every donation helps protect child victims and prevent others from becoming victims.
By supporting ECPAT Belgium with your donations …
You protect victims of sexual exploitation.
You avoid that other children become victims.
You mobilize governments to trigger changes.
How do we use your money?
In order to prevent potential cases of victims of sexual exploitation or trafficking, we must start with raising awareness among children themselves. Thanks to your donation, we may create educational and preventive materials to support young people.
If a child is sexually exploited, he/she will not be protected if he/she is not identified. It is through the awareness-raising and training of front line actors (guardians, lawyers, tourism professionnals, reception centers) that we can achieve child protection.
Accordingly, ECPAT Belgium thinks it is vital to raise awareness among the general public: we all are travelers, which makes us potential witnesses. Thanks to your help, more cases can be reported.
Our audited annual account are published in full transparency on Donorinfo.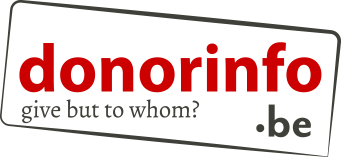 2500
children benefiting from our projects
76
partnerships with hotels and tourism schools
102
.
911
petitions against child trafficking
410
professionals are trained each year
You can also donate by Bank transfer
IBAN (BNP Paribas Fortis) : BE27 2100 4712 4773
BIC : GEBABEBB