International Migrants Day: worrying situation of the unaccompanied foreign minors
The rising number of people entering Europe in 2015 in search of safety and in search of a better life has captured the world's attention with scenes of heartbreaking tragedy. Travelling hundreds and thousands of miles over land and over water, from Africa, the Middle East and Asia, people are risking everything in the hope of reaching their goal, and the danger does not end at a border crossing.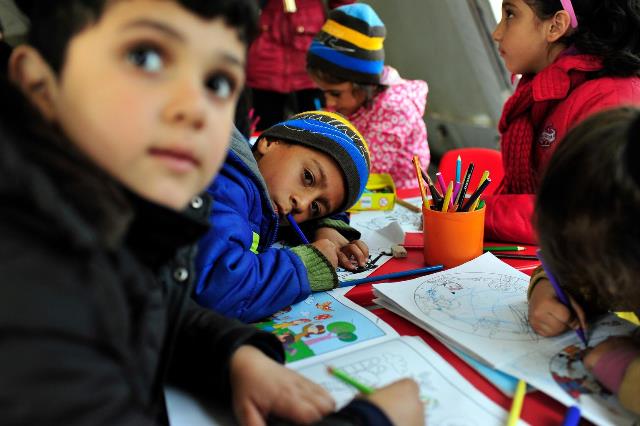 Amid this crisis, children are the most vulnerable of all. Many are travelling with their families, while many others are on their own. Every one of them is in need of protection and entitled to the rights guaranteed under the Convention on the Rights of the Child. Migrant children and women, especially those migrating without documentation, are vulnerable to trafficking, abuse and exploitation. In countries of transit and destination, migrants and their families often find themselves victims of discrimination, poverty and social marginalization.
The unaccompanied foreign minors arriving in Belgium mostly come from Afghanistan, Syria, Irak, Somalia and Guinea. They are becoming younger and younger. Consequently, it is urgent to ensure an adequate protection for these children and identify those who are victims of trafficking. It is time that refugee children become a political priority.
Source: UNICEF
Copyright ECPAT Belgique « Stop à l'exploitation sexuelle commerciale des enfants »
https://ecpat.be/wp-content/uploads/2015/12/MENA_UNICEF.jpg
426
640
ECPAT Belgique
http://ecpat.be/wp-content/uploads/2017/09/ecpat-logo.png
ECPAT Belgique
2015-12-18 09:22:12
2017-12-18 16:52:23
International Migrants Day: worrying situation of the unaccompanied foreign minors