30 years of fight against the sexual exploitation of children
Today we celebrate ECPAT's 30th anniversary. What started as a campaign initiated by a small group of people to tackle child prostitution in Asia is now the world's largest network dedicated to ending all forms of child sexual exploitation, including 118 member organizations in 102 countries. This is an opportunity to take some time to recall the actions of the ECPAT network.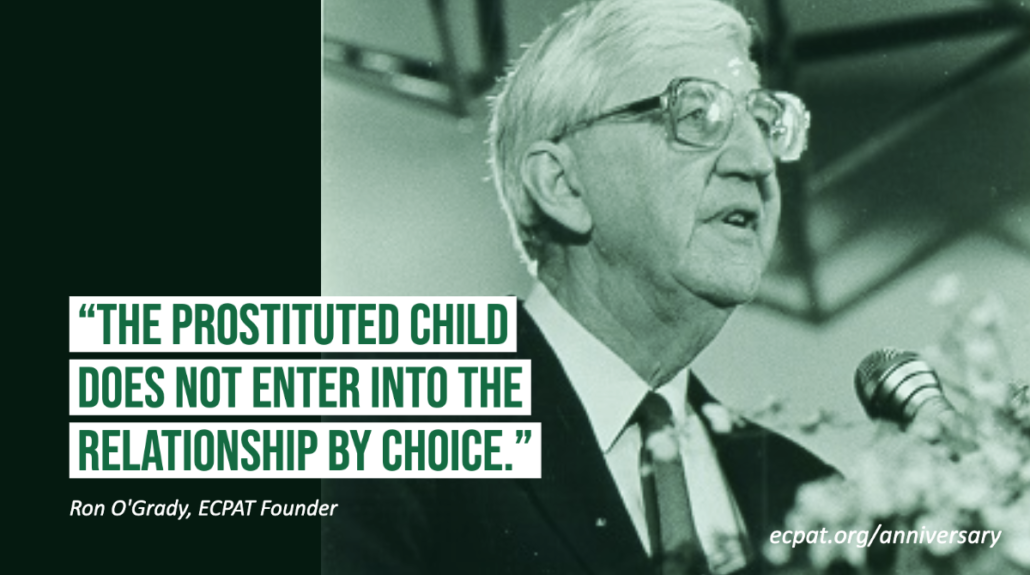 Where it all began
It was at the end of the Vietnam War in 1975 that tour operators began to offer trips to Asia. Soon, many cases of child sexual exploitation came to light. In 1987, the death of Rosario, a Filipino girl, sparked outrage. After being tortured by an Austrian physician and sexually exploited, the girl died at the age of 12 as a result of a vibrator stuck inside her for 7 months.
Ron O'Grady first became aware of the extent of child exploitation during a tourism fair in 1990. Shocked and outraged by the growing number of tourists travelling for the purpose of sexually exploiting children, Ron and other activists created the ECPAT campaign, End Child Prostitution in Asian Tourism, in August 1990.
ECPAT gradually gathered new members and collaborated with different actors (governments, law enforcement, businesses, and UN agencies) in order to work together to end the sexual exploitation of children. For ECPAT, collaboration has always been a key component of the network's activities.
Online sexual exploitation of children: a new challenge for the ECPAT network
Since 1998, the development of the Internet has had a strong impact on the sexual exploitation of children and, consequently, on ECPAT's work. Indeed, new technologies not only allow the rapid sharing and viewing of child abuse material, but also facilitate interaction between sexual predators and children.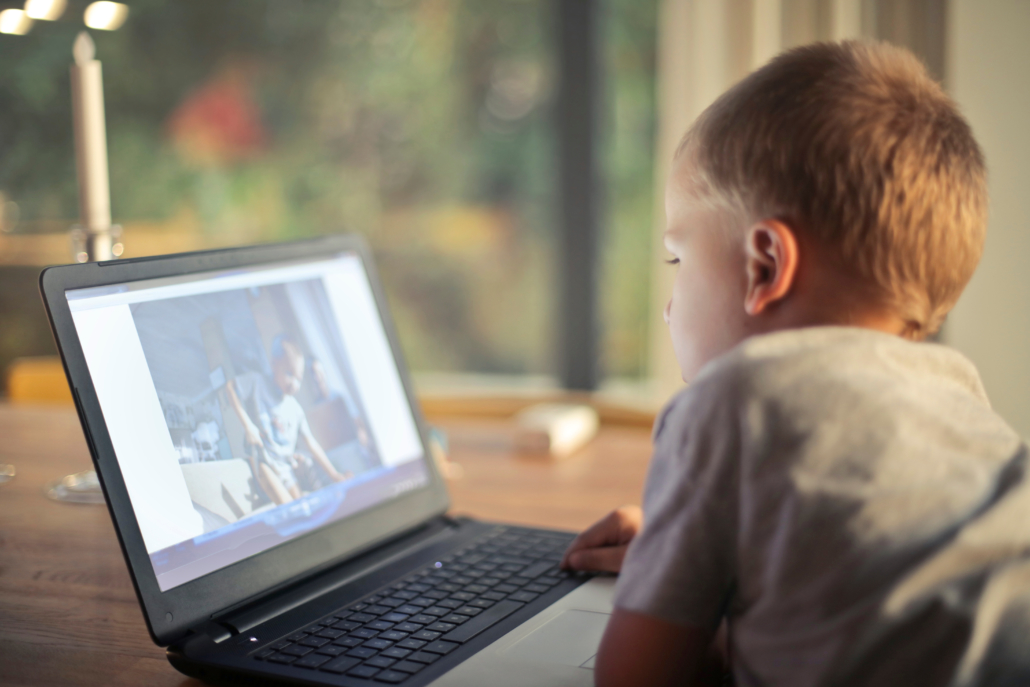 Online sexual exploitation represents a major issue in the protection of children and the ECPAT network has undertaken numerous advocacy campaigns to strengthen the protection of children in the law. The members of ECPAT have also initiated training and awareness-raising activities for professionals in the tourism industry and for young people in order to give them the tools to protect themselves. ECPAT Belgium has notably developed the (Dé)clic project, a project on online safety by and for young people.
While we are very proud of what has been accomplished over the past 30 years, the sexual exploitation of children is far from being stopped. That is why we must continue to work together to protect every child.
To learn more about the history of ECPAT, visit the ECPAT International website.
Do you want  to support the actions of the ECPAT network in Belgium?  – Make a donation
https://ecpat.be/wp-content/uploads/2020/05/Ron-OGrady-ECPAT-30-years-Twitter-1.png
670
1200
ECPAT Belgique
http://ecpat.be/wp-content/uploads/2017/09/ecpat-logo.png
ECPAT Belgique
2020-05-05 16:54:00
2020-05-19 17:10:50
30 years of fight against the sexual exploitation of children